How To: Manage Rising Materials & Labour Costs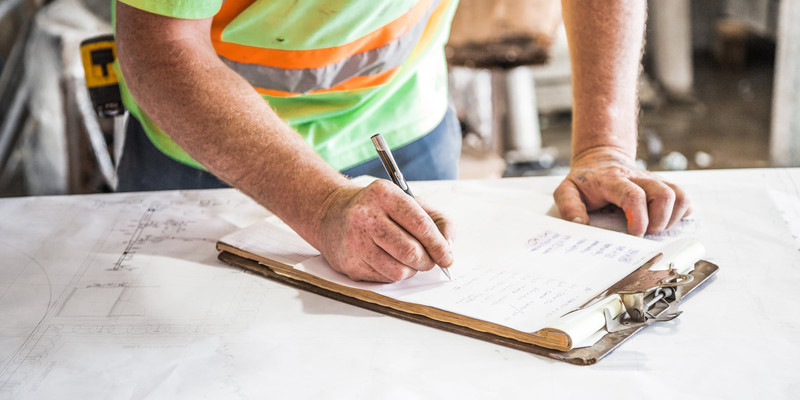 Costs have been rising on all sides in the UK construction industry. A weaker pound, tougher immigration rules and skills shortages have all placed upward pressure on material and labour costs. Shortages of basic building materials like bricks and roof tiles have added further pressure to balance sheets.
Research for the Federation of Master Builders found that 50% of construction SMEs passed on some of these rising costs to their clients, and a third had recommended that clients switch to alternative materials and products to reduce costs. 17% of respondents reported that they'd made a loss on building projects because of these cost increases.
In a competitive market, small contractors and subcontractors may be tempted to quote low to gain work - but with rising prices and lengthy waiting lists for key materials, winning that job could do more harm than good.
With so many factors seemingly outside your control, what can be done to manage these rising costs?
Estimate as accurately as possible
Cost estimates will of course, always be estimates, but the more accurately you can calculate costings, the better. Estimates should be more than back-of-the-envelope calculations that are based on your instincts and vague memories of previous, similar work.
Instead, modern-day estimating software can produce precise estimates in minutes, based on up to date cost information from various pricing libraries. Factor in waste, uncertainty and other factors to produce estimates that you can trust. If your client is open to considering alternative products and materials, you can use software to quickly and easily compare the cost difference (and difference in price quoted) that each change will impart.
Analyse estimates and schedule costs
Breaking down costs by elements ensures you know where money will be spent. Drilldown to individual costs within labour, plant, materials, and subcontract resources. This helps you understand the potential impact of rising costs within a specific section, or for a specific element of your work.
Additionally, it's important to track planned payments against planned expenditures - in other words, your cash flow. Estimating software can help you create a resource schedule to display clearly when costs will arise. A precise schedule will also help you negotiate a lower price with suppliers.
Learn from previous experiences
If you've kept accurate records of cost information from previous jobs, make good use of it! When considering a new project, look back at comparable work from the past. Were there any areas that you struggled to control costs? Was cash flow ever a concern? Did you work with any unreliable (or exceptional!) subcontractors? Take these cost issues into account during the planning process.
Cutting corners can be costly
Tempting as it may be to diverge from the agreed work to cut costs, this strategy is likely to come back to haunt you. Unhappy clients could harm your reputation (and potentially even lead to legal action), restricting future work and forcing you to further lower your price to obtain work.
Be honest with clients
The FMB recommends that builders price jobs with expected cost increases in mind, or at least include a note stating that prices may be subject to increases. A detailed quote will let clients understand the costs involved and the source of any price rises.
New to estimating software?
Download a fully-working system and try it today.