Valuations
This module uses the jobs produced by the Estimating system and allows a range of traditional Quantity Surveying functions to be performed and professional quality documentation to be produced.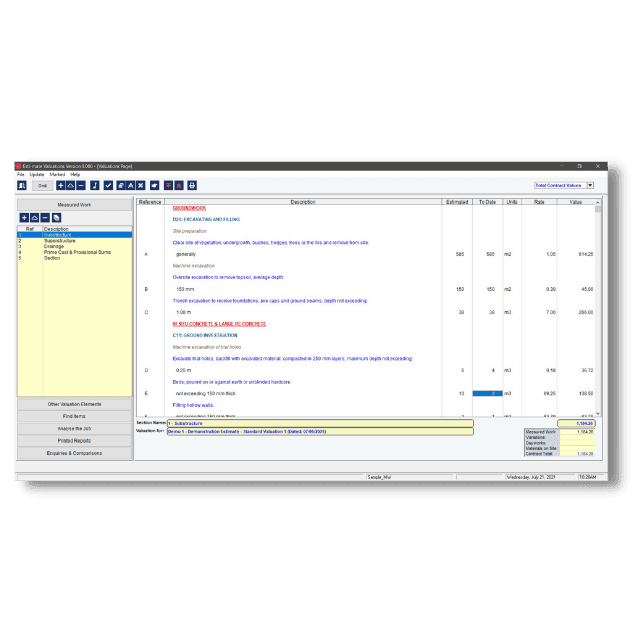 Data Transfer
All Estimate details transferred automatically and seamlessly - no need to retype the information.
Valuing the Works
Separate Client and Internal Valuation Quantities. Quantities entered as numbers, percentages or as a lump-sum value for individual Items or across a range of Items.
Original Item quantities can be re-measured and the analysis and percentage completion values changed accordingly
Variations can be recorded and priced in the same way as the Estimating system. Items can be omitted from the original Bill of Quantities
Analysis & Forecasts
Estimate Budget
Daywork Sheets
Materials on Site recorded
Valuation Statement that can be used as an application for payment
Final Account Forecast showing the effects of variations, dayworks etc on the final Contract sum
Comprehensive analysis of each Valuation and the Contract
Full resource usage breakdown
Cost/Value reconciliation including profit or loss forecasts
Subcontractor and Supplier enquiries can be sent within this module
All quantities can be re-measured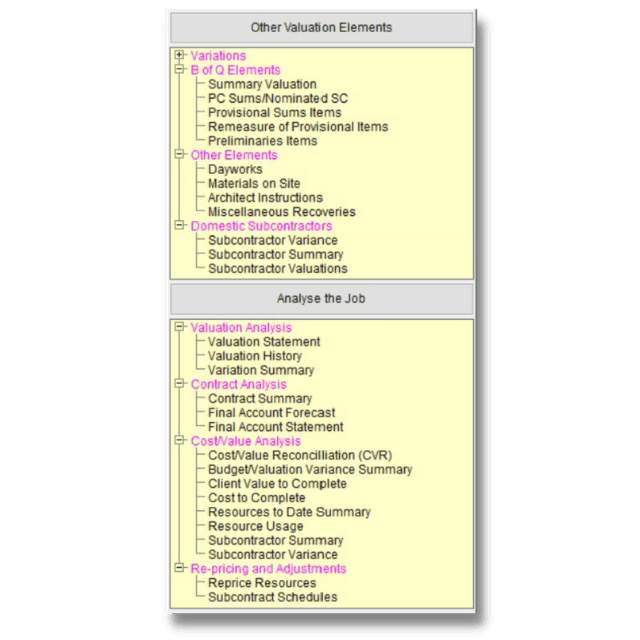 Request your free trial
New customers can try our estimating software out for 20 days - simply complete your details to request your free trial today.