How to Tackle Material Shortages and Price Increases in the Construction Industry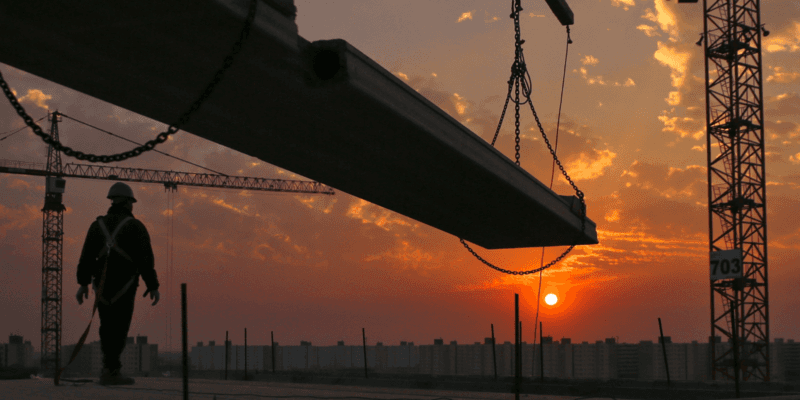 The construction industry has been subject to material shortages and price rises for most of 2021 – with official data showing material prices rose in 11 of the 12 months of 2021.
Whilst it was originally predicted that prices would 'level-out' as we head in to 2022, it is becoming increasingly clear that this may not be the case.
British Steel have announced price increases this week, with them expecting to further increase prices at the end of April depending on market conditions. This price increase is said to be due to the conflict between Russia and Ukraine, which has also been listed as the reason for certain material shortages such as bricks, roof tiles and plastics.
On top of this, Ofgem's February announcement of new energy price rises coming in to place in April could also put pressure on construction businesses. Energy intensive industries may well introduce price rises and this could affect materials such as concrete, steel and cement.
During these uncertain times, ensuring your business continues to make a profit is the main concern, and this post will discuss how using construction estimating software can help you increase your profit margins.
Accuracy
Construction estimating can be a complex task, especially when you are trying to keep the costs as accurate as possible. Producing the most accurate estimates is essential, as more accurate estimates can give you the confidence to only take projects that you know will be profitable.
Using construction estimating software can often be more accurate than creating the estimates manually. Our construction estimating software, esti-mate, allows you to add pricing libraries which make comparing material prices much quicker and easier. This is particularly beneficial when it comes to price increases as shopping around can often save you money.
By using pricing libraries, you also have access to the most up-to-date pricing information, that can be used to ensure your material costs are always accurate.
Efficiency
When it comes to winning a contract or job, the speed in which you produce your estimates may be key. By using construction estimating software you can produce estimates quickly, without compromising on accuracy.
Using estimating software allows you to produce estimates much quicker, due to digital pricing libraries, templates, and access to data from previous projects. If your software has all this information stored, this allows you to obtain accurate estimates in much less time.
By producing estimated more quickly, you find out much sooner if the job will be profitable for your business, if it isn't you can then move on to the next one without having wasted too much time.
Planning
When starting the estimating process, it's always important to consider anything that could wrong during construction. This is particularly important when it comes to navigating material shortages and price increases. It has been recommended to plan as far as you can in advance to ensure you aren't caught out by these issues.
By using construction estimating software, you can easily manage multiple jobs at once in real-time. This can help you mitigate any risks if they do arise. Additionally, data about old projects will still be in your software, meaning you can look back and see what risks were faced then and what was done to overcome it.
Summary
When it comes to tackling material shortages and price increases, Kris Hudson, associate director of Turner & Townsend, has said: "Stay close to suppliers, do due diligence to know where components are coming from, and see the extent of exposure and risk. Use information and digital tools to increase the intelligence you have to support decision-making."
Our estimating software, esti-mate, can use digital pricing libraries, templates, and data from previous projects to quickly produce more accurate estimates. This will allow you to make more informed decisions about which jobs to take on and how profitable they are likely to be.
If you would like to see how esti-mate can help your business, download your free 20-day trial here.